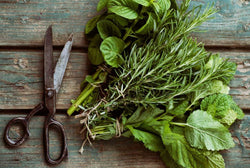 Shop Embracing Spirituality
Customized Spiritual Baths
WHAT IT IS
These excellent customized spiritual baths are prepared and personalized to you for any part of your life that needs special attention or improvement. These are wonderful choices if you want your bath to be prepared specifically for your concern. With our Customized Spiritual Bath you have two options:
1) Package (includes bath and consultation) - The package includes a spiritual reading with Obara Meji to dissect your problem areas and answer questions (i.e. finding the source of the issues). With this consultation, we allow the spirits to guide us to the perfect bath needed to assist you.
2) Bath Only - You will receive a Bath Kit personalized to you. After purchase, we will reach out to you for additional information and you will tell us the areas you are looking to clear, and the right bath for that issue will be prepared.
WHAT YOU GET
Spiritual Consultation with Obara Meji first
Personalized Spiritual Bath kit
*Prices may vary depending on the problem(s) that need attending to.