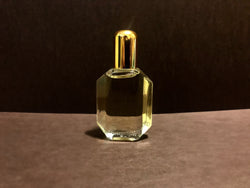 Shop Embracing Spirituality
Sleep Well Medicine
Size: 1.83 oz
WHAT IT IS
A spiritually charged oil that will calm and soothe and stave away anything non-physical that can be one reason among many for lack of sleep. This oil places the spirit in almost a "cocoon" that will keep you in a relaxing state of ultimate calm and lull you to rest.
So many people suffer from insomnia or simply have a hard time sleeping. There are many reasons for this and unbeknownst to many, a few of those reasons are spiritual. For example, obeah or witchcraft, or a sensitivity to entities. Some people are so in tuned (whether they realize it or not) and their own spirit will feel uneasy at night. This is often due to a non-physical presence in the home that your own spirit has sensed, and thus a lack of sleep is the result.
Sleep well with this spiritually charged Sleep Well Medicine.
WHAT YOU GET
Sleep Well Medicine
Detailed Instructions for use