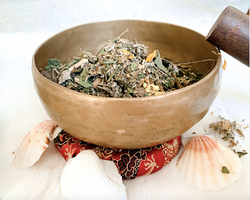 Shop Embracing Spirituality
"Bring Me Love" Spiritual Bath Herbs
These beautifully fragrant bath herbs brings love to your life or enhances the love you already have. The energy this bath brings to your life is that of pure and genuine love.
WHAT YOU GET:
Instructions
Packet of Bath Herbs
Candle
RECOMMENDED BATHS (Optional)
Often times there are things that blocks a persons way without their knowledge. Because of this, Obara recommends using a clearance bath first just in case there is any negative interference in your love life.