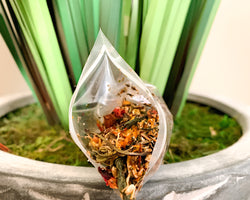 Shop Embracing Spirituality
"Give Me Progress" Spiritual Bath Herbs
For progress, prosperity, opportunities, better luck, better business, and much more, use this bath.
This bath has been spiritually prepared and mixed by Obara Meji.
What You Get:
Instructions
Packet of "Give Me Progress" Herbs
Candle
Recommended Baths (Optional)
We encounter many things unbeknownst to us, if you suspect anything blocking your road, or if you have been told so, Obara recommends you use a Clearance Bath first before "Give Me Progress". This will ensure optimum results.